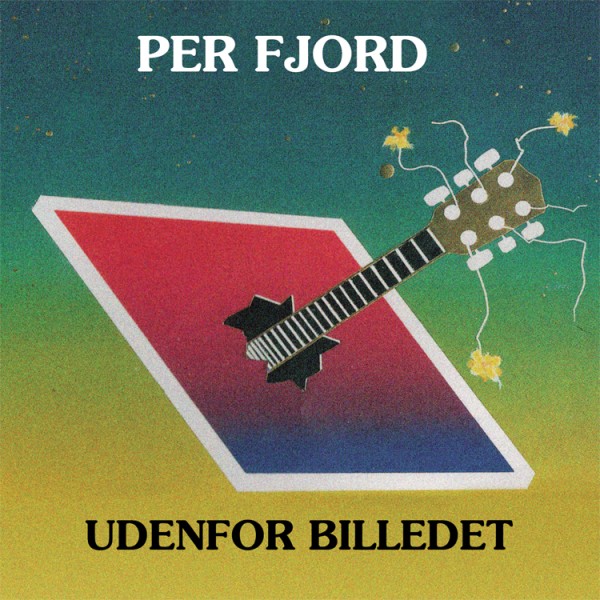 Per Fjord's album "UDENFOR BILLEDET" ("Outside the picture") from 1993 is reissued. DK...
mehr
Produktinformationen "Per Fjord - Undenfor Billedet CD"
Per Fjord's album "UDENFOR BILLEDET" ("Outside the picture") from 1993 is reissued. DK Lyrics and music by Per Fjord and Svend-Erik Pedersen. Produced and arranged by Martin Gerup and with a great line up of Danish musicians and singers as contributors.

The album received an extremely good reception in the press in its time

Now, almost 30 years later, Per Fjord and Svend-Erik have chosen to reproduce and re-release the album.

In connection with the re-release, Per Fjord has written the book "EFTERKLANG, Fortællinger fra et album". Stories about the album where the ten songs get a wreath of words along the way. Short story-like tales with satire and subtle humor put together with more or less serious autobiographical notes. The songs seen in a new light almost 30 years after.

Ånd på mit hjerte
Elendigheden fløjter
Kysepigen Sara
Hjerternes sø
Midsommervej
Jeg kørte Long-John for Købmand Eriksen
Udenfor billedet
Mortis Town
Natmusik
Tælle, tælle blomsterblad

Participating musicians: Per Fjord: Vocals, guitar, harmonica. Svend-Erik Pedersen: Acoustic and electric guitar. John Strange: Electric bass and double bass. Martin Gerup: Keyboard and carillon. Erling Lund-Jensen: Grand piano. Sille Grønberg: Ukulele and vocals. Keld Lauritzen: Hammond organ. Bent Malinowski: Dobro and pedal steel guitar. Anders Roland: Acoustic guitar. Erik Grip: Vocal. Gitte Naur: Cor. Flemming Nielsen: Percussion. Hanne Methling: Vocals. Sanne Graulund: Cor. Kazio Kierpaul: Accordion. Emil De Wall: Drums. Åge Klausen: Percussion. Halfdan E: Guitar. Joacim Ussing: Elbas. Helle Henning: Cor. Rikke Schelde: Cor. Susi Hyldgård: Grand piano. Erik Rasmussen: Elguitar. Lars Rasmussen: Elguitar.

OUTSIDE THE PICTURE was recorded in El-sound studio in Valby in 1993 and published by Hancat Produktion. Produced by Martin Gerup. Technician: Knut E. Haavik. Mix: Finn Olafsson. Cover image: John Strange.

The new edition has been prepared by Rune Sloth and Simon Andersen in The Roof Studio, Copenhagen
Weiterführende Links zu "Per Fjord - Undenfor Billedet CD"