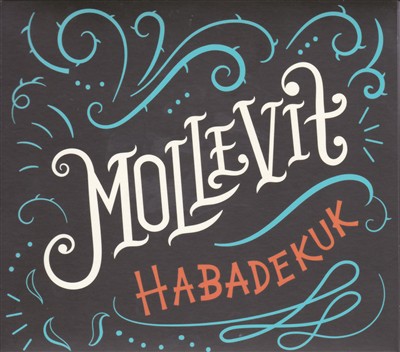 10 years with The traditional Danish fiddle tunes mixed with strong spices from folk, rock,...
mehr
Produktinformationen "Habadekuk - Mollevit CD"
10 years with The traditional Danish fiddle tunes mixed with strong spices from folk, rock, salsa and big band jazz. - From wild polkas and jigs to lyrical waltzes and beautiful excotic Sønderhoning tunes.

Habadekuk says: "10th anniversary! A big thank you goes out to all the curious and hungry who have helped, supported, booked, listened, danced, played and traveled with us during these first ten Habade-years! It has offered many unforgettable experiences: jam sessions on ferries, in cars, on airplanes. Stuck in traffic jams, long sound checks, hours of waiting around backstage, short nights, rehearsals in all possible and impossible corners and shacks, successful experiments, forgotten ideas and ups and downs. Thousands of miles on domestic and international highways, more waiting times, airports, car rentals, phone calls, negotiations and endless emails. On the hunt for new Habade-hit tunes, sheet writing, arranging, workshops, dances and parties till dawn. Concerts in the baking sun and pouring rain, atmospheric village halls and small clubs, big outdoor summer festivals, Malaysia's Rainforest Festival, the list is long... Our two previous releases Kaffepunch and Hopsadaddy both received the award as "Danish Folk Album of the Year" at the Danish Music Awards respectively in 2011 and 2015. We call it a true Habade-fairytale and look forward to seeing what the next "Habadecenium" has coming. Enjoy the Mollevit and hopefully see you soon out there in real life!"

Trompet/Trumpet: Jakob Holdensen
Basun/Trombone: Anders Ringgaard Andersen
Saxofon/Saxophone: Rasmus Stavnsager Fribo
Harmonika/Accordion: Peter Eget Hansen
Violin/Fiddle: Kristian Bugge
Klaver og orgel/Piano and organ: Theis Juul Langlands
Kontrabas/Double bass: Søren Lund
Trommer/Drums: Rasmus Brylle
Weiterführende Links zu "Habadekuk - Mollevit CD"