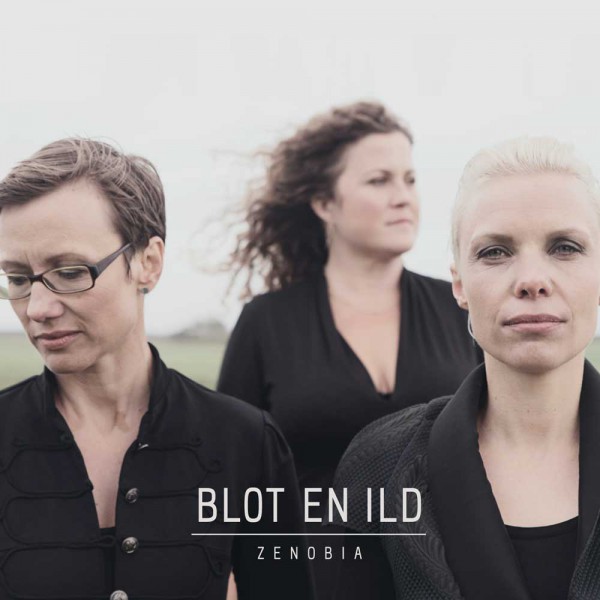 The impetus to arrange a bouquet of new melodies, lyrics and musical pieces was at the heart of...
mehr
Produktinformationen "Zenobia - Blot En Ild CD"
The impetus to arrange a bouquet of new melodies, lyrics and musical pieces was at the heart of the vision to celebrate the trio's ten-year anniversary of playing together in 2017.
The music is all written exclusively by the ladies of Zenobia. The lyrics in Blot en Ild are parts of classic texts that have been combined with new melodies. In Kai Hoffmans 'Den danske sang er en ung blond pige'; and H.C. Andersen's 'I Danmark er jeg født' one will find a new approach that has the intent to invite listeners to contemplate the meaning behind the lyrics once again. There are also newly written verses by Benny Holst, and by Zenobia's author on previous productions, Martin Rauff-Nielsen, to be found on the record

"..Since the beginning of their collaboration, the girls of Zenobia have dedicated their musical partnership to the treasure-trove of Danish songs. The crown jewel of that treasure is the collection of songs in the folk high school songbook. They can be sung by anyone, anywhere and at anytime.
Mette Kathrine's, Charlotte's and Louise's approach to the tradition has from the onset been a refusal to let it coagulate to a musicological expression. When Zenobia starts on a Danish song, it is with the intention to carry it into the present age.
The result is undeniably Danish, very Nordic, and contagiously universal. Through a decade Zenobia have honed their expression without ever forgetting the playful joy that is the heart of the matter; as can be heard in the addition of trombone and vocal harmonies on this album.
It is the persistent presence of something crafty and roguish, combined with a deep-seated seriousness, that makes Zenobia's music easy to approach and embracing.
"A waltz, I can obviously still imitate; hitch up my skirt and present you my nape," reads one of the album's most touching songs. In my opinion, this - and several other Zenobia songs - deserve to be admitted into the next edition of the Danish Folk High School Songbook". Lene Kryger Cultural Editor Fyens Stifttidende and Fyns Amts Avis
Weiterführende Links zu "Zenobia - Blot En Ild CD"