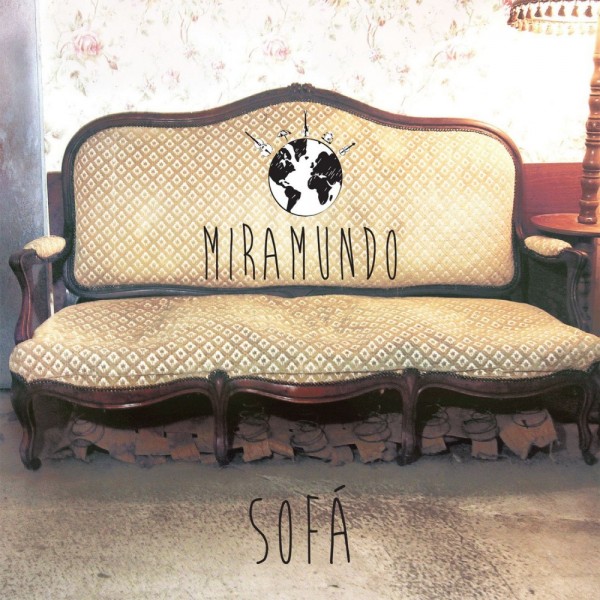 How many activities can you do during some quality "sofa time"? You can chill out and relax,...
mehr
Produktinformationen "Miramundo - Sofa CD"
How many activities can you do during some quality "sofa time"? You can chill
out and relax, chitchat with friends, binge, watch Netflix whilst devouring
popcorn, or you can "simply" enjoy life listening to MiraMundo and their welltravelled
music.
The Barcelona-based quintet is back with their second album, fittingly titled
"Sofá", and once again you will go through a journey of sounds and emotions.
In the past few years, the musicians have taken their music around the world,
playing shows in Latin and South America, as well as Eastern, North and
Mediterranean Europe. Each stopover is a new style and tradition to absorb and
embrace. Beside their former members, Luiz Murá
(Brazil/Portugal/Japan/Italy), Ernesto Vargas (Mexico/Nicaragua), Marina
Curbelo (Catalunya/Canarian Islands), Agostino Aragno (Italy) and Jabu Morales
(Brazil), each stopover is a new collaboration and musician to share the stage
with. From Venezuelan Juan Pablo Rodríguez Berbín, Serbian Goran Milosevic to
and Catalonian Gloria Maurel and Peruvian Jankely Aguila for example.
That's why Sofá sounds so variegated and flavourful. There's the inspiriting
passion of Forró and bittersweet intensity of Flamenco, there's the melancholic
scent of Cacharpaya and jazzy smoothness of Samba. There are the many souls of
the intoxicating Catalonian city and open-minded and welcoming perspectives
on the world of the band members. There's some vibrant songwriting and bright
musicianship, but first and foremost, there's an album that never sounds
ordinary, which is able to surprise and enrich you track after track.
Turn on your speaker and sit by MiraMundo's "Sofá", and you'll suddenly find
yourself laying comfortably on your cozy multicultural sound and reveling in the
heartwarming musical beats of life.
Weiterführende Links zu "Miramundo - Sofa CD"